YOUR SAFETY IS OUR PRIORITY.
CAETANO IS COMMITTED TO OFFERING YOU A RELIABLE AND QUALITY SERVICE.
Your vehicles are regularly checked to ensure the best possible performance and if any issue does not meet the established quality standards, we will take the necessary steps to resolve the issue.
In this sense, we invite you to fill in the form on this page with the details of your vehicle so that our technical team can check if your Caetano vehicle has a pending recall campaign to carry out. If you get a contact from our technical team indicating that your vehicle is covered, the campaign will be carried out at no cost to the owner.
Back
STEP 1
FILL OUT THE FORM AVAILABLE ON THIS PAGE WITH YOUR VEHICLE DETAILS.
STEP 2
OUR TECHNICAL TEAM WILL CONTACT YOU TO INFORM YOU WHETHER OR NOT YOUR VEHICLE HAS PENDING RECALL WORKS OR INFORMATION ON PRODUCT UPDATE FOR YOUR VEHICLE.
STEP 3
IF YOU HAVE A PENDING RECALL CAMPAIGN, WE WILL REQUEST YOU TO GO TO OUR FACILITIES SO WE CAN PROCEED WITH THE NECESSARY INTERVENTIONS TO RESOLVE THE PROBLEM.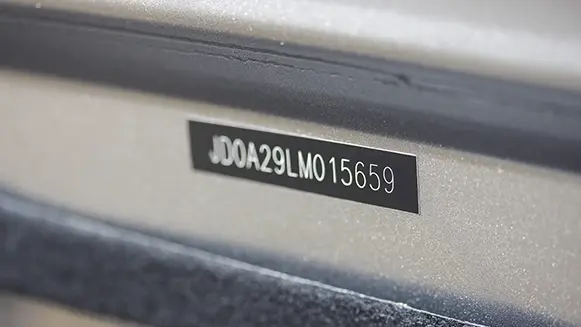 WHERE CAN I FIND MY VEHICLE'S VIN?
The VIN, vehicle identification number is a 17 character code that uniquely identifies your vehicle and can be found on a sticker affixed to the drivers side doorjamb and on the lower left corner of your dashboard.